MedSpa Services for Morris & Sussex County Patients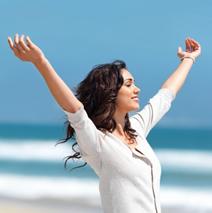 Throughout time, men and women have searched for the secrets to ageless skin. Now while we all know there is no such thing as a fountain of youth or a magic pill that will keep us young forever, thanks to the latest in minimal invasive skin rejuvenation techniques you can slow down the aging process and look your best at any age!

Now you can combat the negative effects of aging such gravity, stress, poor diet, sun exposure, daily facial movements and our own bad habits such as cigarette smoking or excessive alcohol consumption while eliminating the signs they leave behind.

If you have early to moderate skin aging changes, such as fine lines and wrinkles, loss of elasticity and pigmented changes caused by over-exposure to sun, there are now numerous options available for you, ranging form physician-grade skin care and nutitional products to minimal invasive wrinkle treatments.


As part of the Body Focus Look & Feel Your Best in 10 Weeks or Less Program

™

, we will put together a Skin Rejuvenation & Nutrition Plan that's right for you! In fact, many of our patient's have told us that our customized Skin Rejuvenation Program and Healthy Skin Nutrition Plan™ featuring the Cleanse21™ Therapeutic Detox has helped them look 10 years younger in a matter of weeks...all without surgery or prolonged downtime!


We invite you to keep reading below to learn more about the non-surgical remedies we offer here at Inspiration MedSpa. If you would like to order a FREE copy of the Looking Good, Feeling Great™ medical report: Looking Great At Any Age: A Consumers Guide To Non-Surgical Cosmetic Procedures, visit the

FREE Resources

section of our website.



Wrinkle Fillers and Lip Augmentations with:

Botox

®

, Restylane

®

Perlane
®
and Juvederm
®
:
Botox

®

Cosmetic is a simple, nonsurgical, physician-administered treatment that can temporarily smooth moderate to severe frown lines between the brows in people from 18-65 years of age.
Dermal fillers such as Restylane

®

& Juvederm
®
can instantly restore your skin's volume and smooth away facial wrinkles.

The Micro Peel Combines:

Microdermabrasion & Chemical Peels:
Medical Microdermabrasion
involves a gentle abrasion through a fine crystal spray that breaks up dead skin and other imperfection while
reducing fine lines and mild acne scarring. Chemical Peels are recommended for all skin types
and have the power to diminish fine lines and damaged skin.


Physician Grade Skin Care Products
Our unique product line, which was specifically developed by skincare professionals to treat your skin at the cellular level, can address and correct a wide variety of skin conditions including aging, dry, pigmented, combination, as well as oily or acne prone skin.

Laser Hair Removal can be Permanent Hair Removal

Laser Hair Removal
Tired of embarrassing facial or body hair? Now you can say good-bye to tweezing and waxing or shaving facial and leg hair thanks to laser hair removal. Utilizing the latest in laser technology, it is now possible to achieve long term hair reduction
in a minimal amount of time.

Sclerotherapy Vein Treatments

Spider Vein Treatments


The variety of treatments for Spider Veins range from sclerotherapy to laser treatments. Sclerotherapy is a non-surgical vein treatment by which a tiny injection of a therapeutic solution is delivered into the spider or varicose vein which then causes it to collapse and slowly fade away.
Laser Vein Removal utilizes lasers to treat spider veins on the thighs and legs
leaving behind vein free legs!

Medical Acne Solutions

Medical Acne Program:
Are you embarrassed by your acne or acne scars? Have you tried those acne remedies found over-the-counter or on the internet but your acne still persists? If so, try this new medical program including the Body Focus Healthy Skin Nutrition Plan™ and enjoy noticably clearer looking skin in 30 days or less without prescription medications.


Body Focus Healthy Skin Nutrition Plan

™

A vitamin and nutrition plan is a vital part of any skin-care regimen and essentail for healthy looking hair, skin and nails. The Body Focus Healthy Skin Nutrition Plan
™
featuring the Cleanse21™ Therapeutic Detox, and Essentials Nutritional Supplements, clears your body of toxic build up and is loaded with antioxidants and essential fatty acids to help you achieve blemish-free, radiant looking skin from the inside out and, at the same time, you might even lose a few pounds.



"Love the Skin Care for Anti-Aging"
I just wanted to say I love this Antiaging Skin Care line. I've spent so much money on skin care products that did not work, left my skin either greasy or dried out.
This line has improved the texture and lines on my face. The first night I used the glycolic cleanser it did such a great job of exfoliating skin. I was skeptical at first thinking here we go again, but the results were great!! The Retinol helped my large pores improve and diminish in size. The cream is not greasy, won't clog your pores.
Love this line and I'm a happy customer.
Jessie