Natural Joint Pain Relief Diet - Weight Control Plan for Max Relief

Can a natural joint pain relief diet and weight control plan provide max relief for chronic pain syndromes such as back pain, headaches and arthritis? Top doctors say, "Yes!"

Studies show a poor diet can indirectly have a negative effect on joint health as it increases inflammation in the body. For instance, excessive consumption of dairy products, meat and refined starchy carbohydrates such as white flour and sugars can actually make inflammation worse by increasing the production of what are known as prostaglandins which are potent triggers of pain.
This medically supervised natural joint pain relief and weight control plan combines our dietitian developed anti-inflammatory meal plans and nutritional supplements with Dr. Shah's medical treatment plan to help reduce your pain and inflammation while promoting healthy joints and muscles.
And since there is a direct correlation between
increased body weight and joint pain, if you're
overweight or would just like to shed a few
pounds, this program can be designed
to help you lose weight too!

Contact our office to get started with this natural joint pain relief diet and weight control plan for max relief.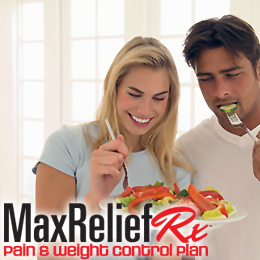 Whether you suffer from chronic joint pain such as arthritis or just overworked your muscles and joints one weekend, the Max Relief Rx™ Pain & Weight Control Plan featuring our joint and arthritis pain relielf diet, can help you reduce pain and while controlling your weight naturally.

To join this nutrition based program, give our office a call at 973-664-7891 or to schedule consultation with Dr. Shah using our online appointment system, click here now.

When you join our Max Relief Rx™ Pain & Weight Control Plan, you'll also be given a private username and passcode to our online EZDietPlanner & Fitness Tracker™ to help make following your program easier. Simply log in each day from your computer, tablet or smart phone device to log your meals, activities and changes in weight.
Here are just some of the features of this user friendly system:
Print meal plans & grocery lists in minutes.

Log food intake and activities to calculate calories burned.

Track and compare calorie intake to daily goals.

Add custom foods not found in food database.

Select from hundreds of low fat recipes.

Track changes in your weight and body symmetry.

Access video tutorials for self-help instructions.
You'll also be given private access to Body Focus Online & On-the-Go™, an exclusive membership community offering great health & wellness information as well as an interactive patient forum, great tasting recipe ideas and exclusive Eat Smart, Stay Fit™ articles.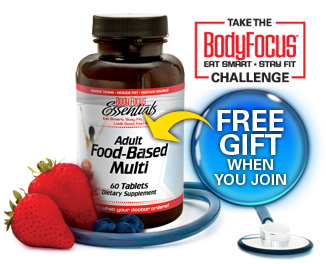 Take The Body Focus Challenge™ Today!
Once you join our pain and weight control program, you'll automatically be put into the Body Focus Challenge ™. This is a personal challenge to provide you with the added support you may need on your path to losing weight and reducing your pain naturally.

Now, unlike other contests where you compete against others, here you'll just be competing against yourself with the grand prize being a healthier you!

To learn how this natural joint pain relief diet and weight control plan can help you, we invite you to a FREE online Pain Relief Consultation with Dr. Shah.

Body Focus System Weight Loss Success
I'm a 40 something year old guy that over the last 10 years has slowly but surely gained weight. I have never been the type of guy to diet, but after having to go for sleep apnea testing, starting medication to control my high blood pressure, and being 40 pounds overweight, found it was time to do something.
I went to a Body Focus System seminar to hear what they had to say and I was surprised. The Detox is what really got my attention. I had always wanted to try a detox, but did not like the thought of having only liquids or having to drink some crazy mixture that tasted like who knows what.
I decided to sign up and give this "diet" a try. I cannot tell you how happy I am that I did! Let me first tell you about the detox. I started with the fruit detox in August and from the first day there was more to eat than I ever expected. I always assumed a diet would be about eating food you don't like and trying to forget about how hungry you are. With the detox, there were days that I was eating a snack before I was even hungry. I lost over 7 pounds during the detox eating fruits that I like and not feeling hungry at all.
Read More
Alex D. / Columbia NJ